I posted the following picture to my facebook page and it went somewhat "viral" (see shares).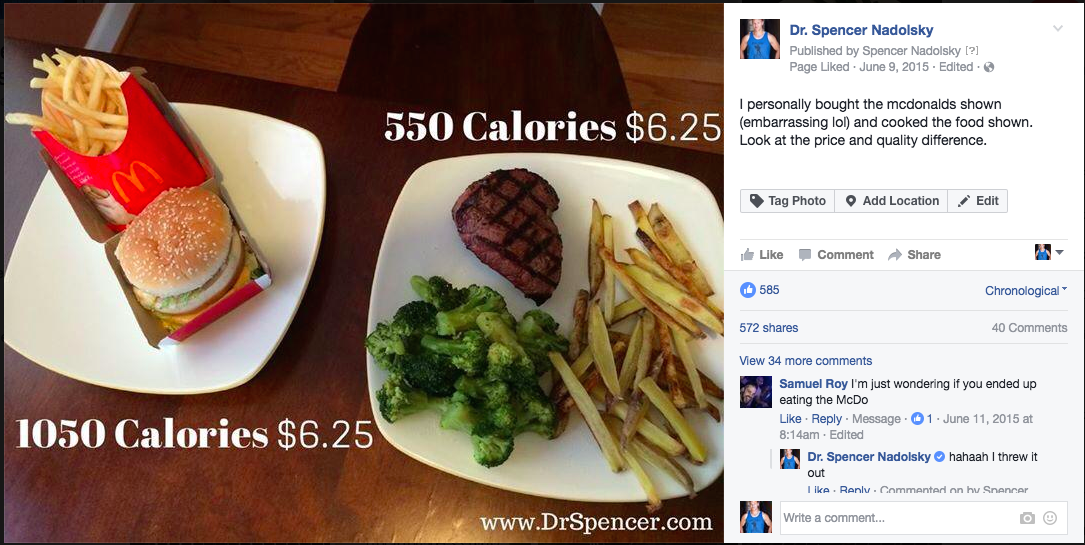 There was a lot of enthusiasm, but there were also a lot of people questioning the price of the steak I had here. It was a sirloin steak at around 10-12 bucks and was only 1/3 of a pound (4 or less bucks). There were also a lot of people saying that you couldn't feed a family of four anyway because it is still too expensive (4 x $6.25 = $25). My point wasn't to solve poverty or even obesity, it was to show that you can make a decent and healthy meal for the same as a crappy meal from McDonalds (Fast Food). Either way it got me thinking. Let's look at a few other options shall we? If you would rather see a short clip of me explaining this, scroll to the bottom to see the video (I screwed up the price of the homemade burgers, they are more like 2 bucks each not $1.50).
I made here the equivalent of what I think is reasonable to feed two adults and two children with two different options. One crappy cheap McDonald's meal, or one awesome and healthy and cheap yet still convenient meal.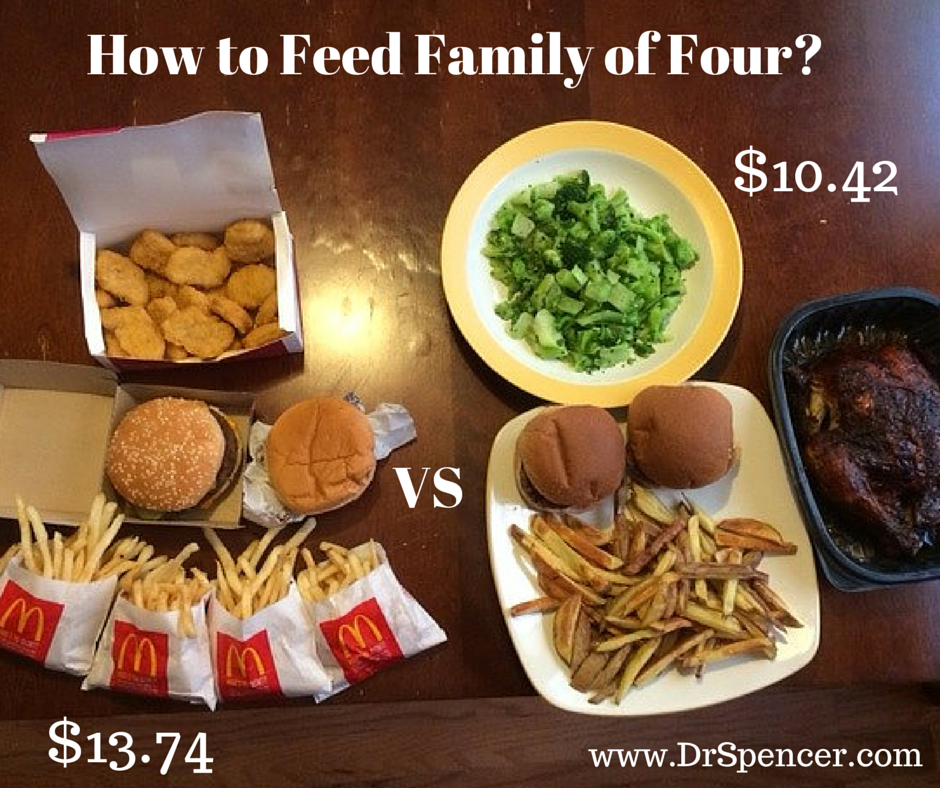 Awesome, Healthy, and Cheap Meal
Potatoes: $0.65 (One 5 lb bag is $3.27. This is 1 pound of baked fries I made)
Two Lean 93% quarter pound Beef Patties: $3.43 (Whole package of four is $6.87)
Two Whole Wheat Hamburger Buns: $0.38 (8 buns is $1.52)
One Bag of Frozen Broccoli: $0.98
One Rotisserie Chicken: $4.98
Total: $10.42
Crappy McDonald's Meal
20 Piece Chicken Nugget: $5.00
1 Regular Hamburger: $0.95
1 Quarter Pounder with Cheese: $3.79
4 Regular Fries: $4.00
Total: $13.74
Even if they got both hamburgers regular at McDonald's it would still come out to about the same price.
See the receipt (I crossed out other things I bought so not to get confused)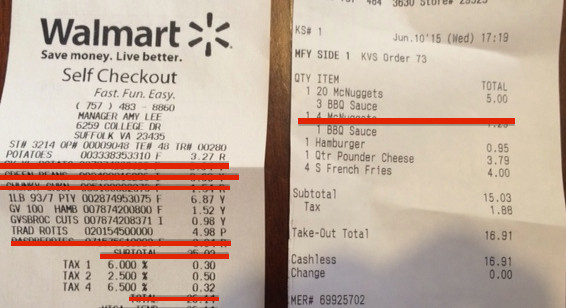 So then I heard about the time it takes to cook the food and the convenience factor. So I compared two small meals. One with fries and chicken McNuggets and the other with canned chicken and canned boiled potatoes. Oh and just for convenience, I bought the cans that don't need a can open. Just pull the tab!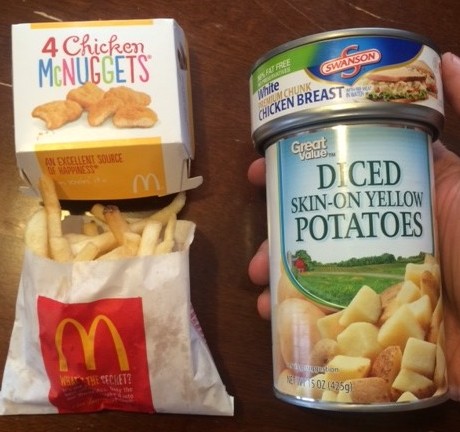 Price of Crappy McDonald's Meal: $2.29
Price of Canned Healthier Meal: $2.48
As you can see, pretty convenient and healthier (yes both have high salt). If you have an issue with canned chicken, you can still grab the rotisserie for convenience.
Now, unlike the original picture that went viral, I didn't calculate the calories or macronutrients for these comparisons. It is obvious which choices are better. This is to illustrate a point. Also a few people mentioned that since the calories were higher in the McDonalds, then that makes it a better deal. Fine, add a full bottle of soda for a buck.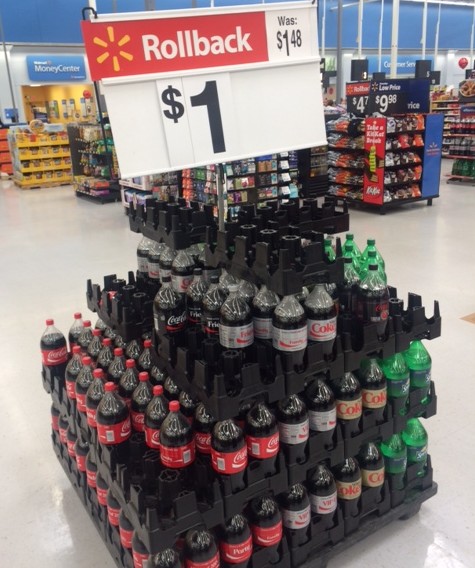 By the way, I still don't think I am solving obesity or poverty. It is just interesting to look at this from a few different perspectives.