I originally had this on another blog (GetLeanRx.com) in September 2013 but switched it here due to multiple factors. Either way – Enjoy! 🙂
I decided to do something diabolical to myself and completely switch my diet from low carb high fat to high carb low fat (keeping protein amount the same). I will be doing this for a full year (at least) and documenting not only my body changes, but more importantly my physiologic changes using advanced lab testing. Why am I doing this? Because I am competing in a bodybuilding show this summer and it was recommended by my awesome coach (Jeff Alberts) at 3D Muscle Journey in order to get through my workouts.
Here is what I did :
I did a week's worth of calorie tracking along with my macronutrients. My diet consisted mostly of veggies, fruits, eggs, cheese, meat, olive oil, nuts, and chocolate. Below was a typical day being high fat and low carb.

I then took my calories from fat down to a level I figured I could handle (around 75 grams per day) and replaced them with carbohydrate calories. I wanted to keep protein the same as that seems to be one of the biggest confounders in the low carb vs. high carb wars. See below for the average day of the new diet.

I am starting at an average of 218-220 pounds (some fluctuations during the week) at a height of 6 foot 2. My body fat percentage according to calipers ranges in the 8-9 percent. If my weight starts to come down, I will add more carbohydrates.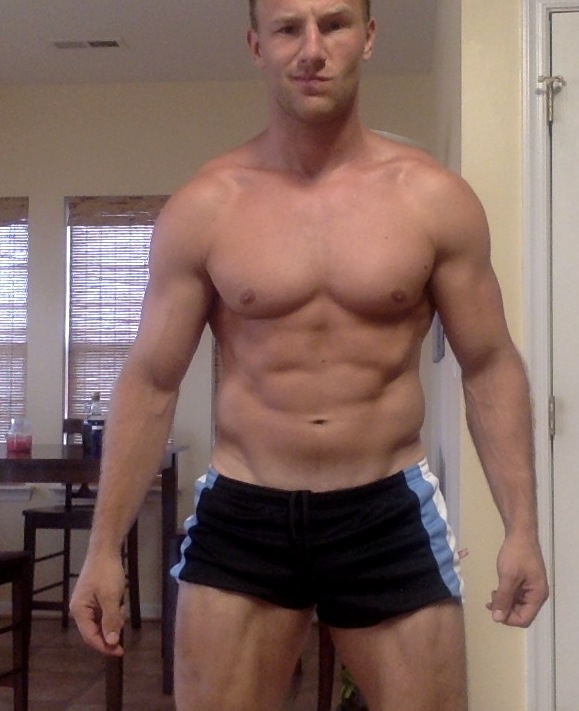 In the next post, I will go over some of the advanced labs I have had while on a high fat low carb diet. I will then post my lab results after just ONE week of the change and discuss why this is important. While it will be fun to see if my body composition and gym performance changes, the whole point is to discuss labs so I can educate you from a medical perspective.